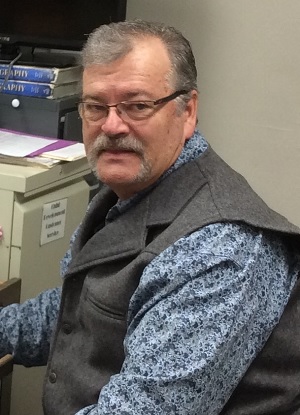 Scott Christensen comes to Sorenson's Ranch with over 35 years as a professional in the Business and Government sectors. He graduate from Southern Utah State College with a Bachelor's Degree in Business Administration with an emphasis in Marketing. Scott worked in public relations and marketing as he worked in media in both newspaper and radio, and later as the Southern Utah columnist for a national Magazine. Scott is also a published author and internationally selling western novelist.
Prior to coming to Sorenson's, Scott worked 12 years in local government as the Area Agency on Aging Director, managing 9 Aging and Volunteer programs for Sevier, Wayne, Piute, Sanpete, Millard and Juab counties.
Scott loves the outdoors and looks for ways to give back to the community. He coached multiple youth sports programs, and volunteered serving 17 years on the Sevier County Sheriff's Search and Rescue squad holding positions as the Commander, Captain, and squad leader. Closely related, Scott became a certified trainer for C.E.R.T. (Community Emergency Response Team), and a certified trainer for Law Enforcement on the prevention of Abuse Later in Life.
Scott has been involved in the Richfield Area Chamber of Commerce, Richfield-Rotary Club, and served on the Sevier Valley Medical Center's Hospital Ethics Committee.