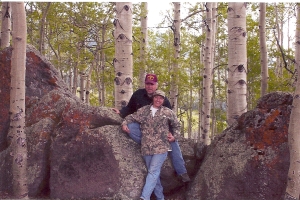 Jeff is the school nurse and has been in our employ for over 25 years. Growing up Jeff loved riding dirt bikes, hunting, and fishing. As a teenager Jeff worked gathering and feeding milk cows and pumping gas at the local mercantile. Leisure time was almost always spent testing the limits of some old motorcycle.
Jeff has an Associate Degree from Snow College and is a graduate of Utah State University's Nursing program. While here at Sorenson's Ranch School, Jeff has worked in many positions. He has worked teaching math, as a campout specialist, overnight staff, evening activity staff, and case manager. He still takes pleasure in his many responsibilities at the ranch, including case managing and activity specialist.
Jeff lives in Koosharem with his wife. He has five children and six grandchildren. He is involved in the community and serves as a council member on the Town Board. He loves working, living, and playing in and around Koosharem.