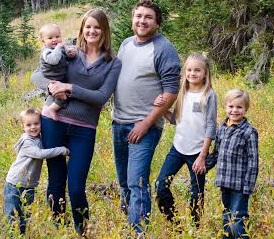 Summer Woolsey was born and raised in Northern Utah. She is the oldest of three sisters and one brother. Through the efforts of loving parents and many others, Summer was taught to be a kind and service oriented individual. Her fondest childhood memories include dancing and playing dress-up with her siblings, spending quality time with her grandparents, and traveling on adventurous bike rides with her family.
Summer has always had an interest in psychology. Her mother and father taught her to find the good in the world, be respectful of others differences, and to love unconditionally. Many of these values and beliefs provided a foundation for her continued interest in sociology, family systems, and the human mind. After many years of schooling, Summer received her Bachelor of Arts in Psychology and then her Master of Arts in Marriage and Family Therapy.
Summer has been married for several years and feels very blessed to raise a family with her good husband. She and her husband have 1 daughter and 3 sons, who provide endless amounts of joy and learning to life. Summer and her family enjoy spending as much time as they can in nature and the outdoors, cooking and eating delicious food, and relaxing and playing with their extended families.
Among other concepts, Summer believes that each of us can facilitate opportunities for hope and healing as we learn about and understand our emotional health, create and maintain healthy relationships, and implement service to others. Her experience as a mental health clinician has been filled with opportunities to validate, normalize, and provide care for the individuals and families who desire support. She feels privileged to work in the mental health field and desires the opportunity to provide genuine and reliable care for her patients and their families.